…is my local pub, and very nice it is too, and is where the manager gave me and my plinth buddy a free drink last Saturday.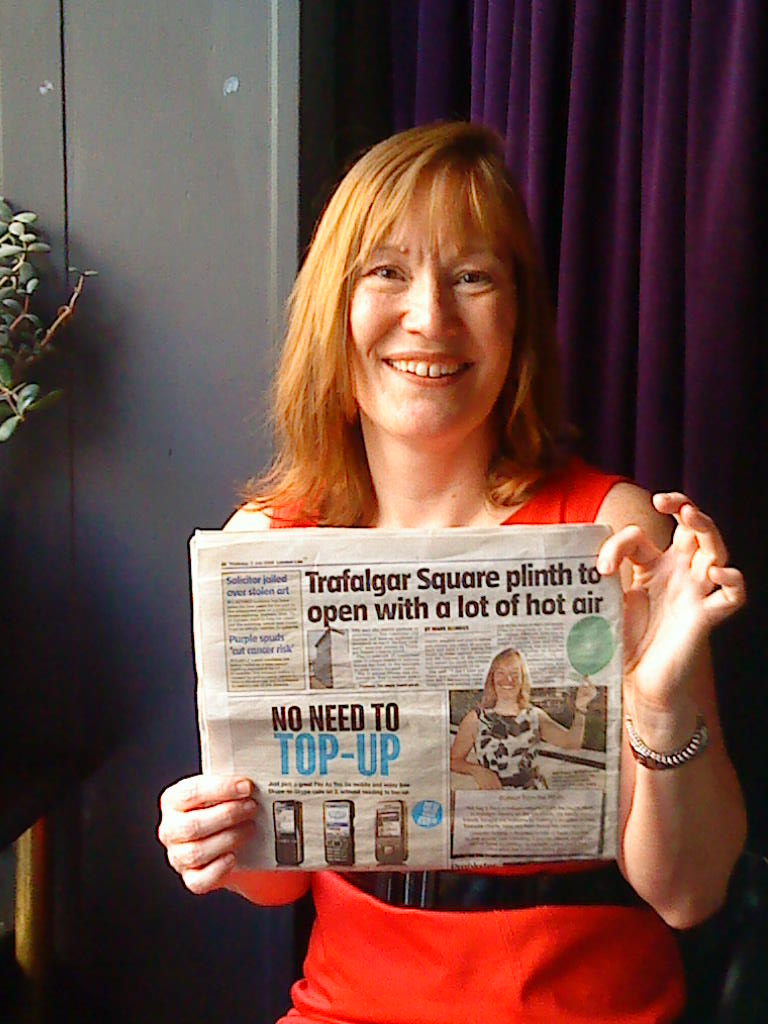 This all began two weeks previously when a story about me, my balloons and the plinth had appeared in the London Lite. I was meeting my plinth buddy that evening and given my sudden 'fame' he tried to get a free drink for me. The manager kindly declined – I don't think I even rated a 'z' on the celebrity'ometer – but he did come over for a chat to find out what it was all about.
He then did offer a jug of Pimms if I would get BBC London to film in The Prince Regent the next day when they were due to do a piece on me as the first Londoner on the plinth. I did raise the possibility with the reporter but we decided we weren't that desperate for a Pimms so went to Trafalgar Square instead!
Going back to Saturday night, I found out that the manager - sorry, I don't know your name so had better introduce myself when I next go in – had heard me on Radio 4 on the day I was on the plinth. It was part of a common post-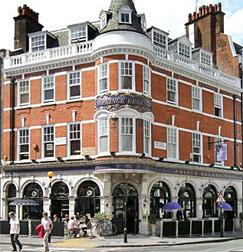 plinth refrain about how so many people had 'woken up to me' that day! We chatted about the day and how it had gone and, surprisingly, he is one of the few people I've talked to who has wanted to apply after hearing about it. Most other people consider me absolutely mad.
So, given the combination of free drink and applying for the plinth, I feel honour bound to mention The Prince Regent pub, which is no hardship, because it's a great place – try it for yourself!