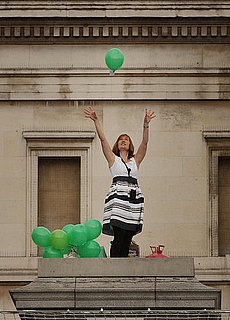 I did it...
I was on the Fourth Plinth in Trafalgar Square on Monday 6 July at 11am. I launched 60 balloons despite the fact I got soaking wet, balloons blew away, and cards fell apart. Luckily I had spares and was able to keep going.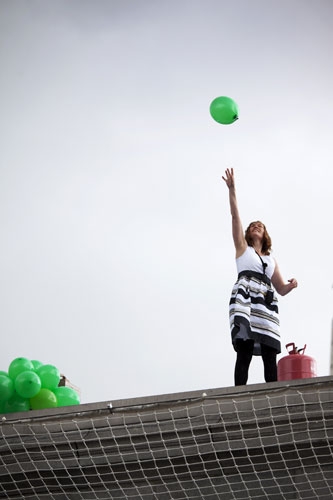 The 60 balloons represented my 60 minutes on the plinth. They had been 'bought' by friends, family and colleagues by making a donation to their favourite charity.
The really stunning part about this, is that from the 71 donations, over 50 charities are represented both large and small. There are 4 hospices, a school, 2 animal charities, many medical organisations as well as social justice and environmental charities. It makes a very interesting list and is a living 'portrait' of who we give to and why.
I had a fabulous time and it was great to see all the friendly faces in the crowd. It was an opportunity of a life-time and one I enjoyed enormously but it wouldn't have been possible without the people who made their donations and let me release a balloon on their behalf. Thank you so much....