…it's surprising what offends but it wasn't the naked woman but the man with a cross.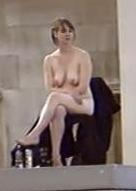 Last Friday there were two people on the plinth and both of them chose activities that could be potentially disconcerting. At 7pm Susanna sat on the plinth in all her naked glory, very serenely but very modestly, appearing peaceful and relaxed.
The crowd was transfixed. They whistled, took 'photos and passing cars and buses beeped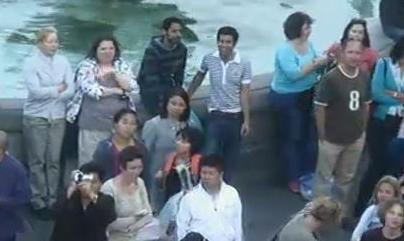 their horns. The crowd was worth watching for their reaction alone.
The irony was, that whilst totally naked, Susanna seemed to reveal less of herself than if she had been wearing clothes or had props to assist her. In fact, she seemed more anonymous because she was naked, had no mic and, apart from a few smiles and waves to the crowd, was very self-contained.
It wasn't, therefore, the 'racy' performance some might have feared, or even hoped for. Indeed, it was a very low-key event and she managed to last the whole hour with no one asking her to put her clothes back on. Which, I'm glad of because Susanna looked so serene and lovely up there.
That was in stark contrast to Anonymous at 9pm who, dressed as a carpenter, proceeded to pose with a very large cross. He imitated images of Christ dragging his cross to his crucifixion, being on the cross itself, he struck som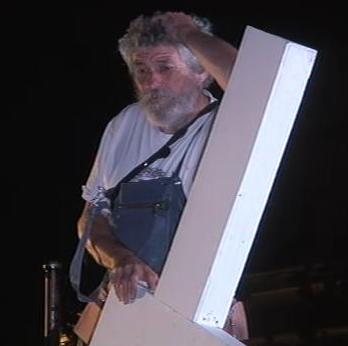 e very powerful poses using well known religious symbolism.
Yet, despite the 'strength' of his images his commentary revealed his doubts about so many things including himself. He seemed to feel he had failed in his hour in some way that was hard for an observer like me to perceive. He felt he wasn't 'up to' the challenge, unlike other plinthians, which was very sad because the hour was his to do with as he wanted.
At was at this point he abandoned the religious imagery and started striking comic poses with the cross at people's request so they could photograph him. It was shortly after that he was asked to put the cross down. He didn't argue or refuse, he just pulled the cross apart, made a sort of bench out of it and lay on it for the remainder of his hour.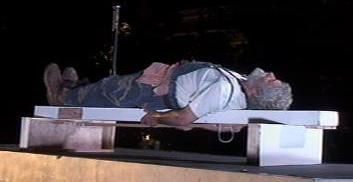 I wondered, therefore, what had been the fundamental difference between these two hours. Both plinthians were exercising their right to do what they wanted, both created powerful images that might have challenged or provoked adverse responses in their viewers but only one did, the man with the cross.
It seems to me, the difference between the two were their conflicting demeanors whilst they were on the plinth. Susanna was composed, quiet and in no way sexually overt whilst Anonymous took the symbol of the cross and used it as a wooden prop for crowd photos. It seemed to be this that caused the offense. That this should have been so, shows that people are still far from comfortable being challenged about what they hold dear and they expect others to show a respect they may not actually have for the images and symbols, those offended, find so important.